Forums : S-10 : Ghetto SFA build (23909 Views)
December 15, 2008
looks like a fun time
December 18, 2008
Great video!
I checked out some of your other videos too, nice. I got to get back out wheeling.
December 18, 2008
as long as this thing is running ill be going out probably every other weekend like usual. i almost went out last weekend, was nice weather but to dang windy. didnt want to have to tow in that mess
December 26, 2008
merry christmas to me
14 inch wide 33inch boggers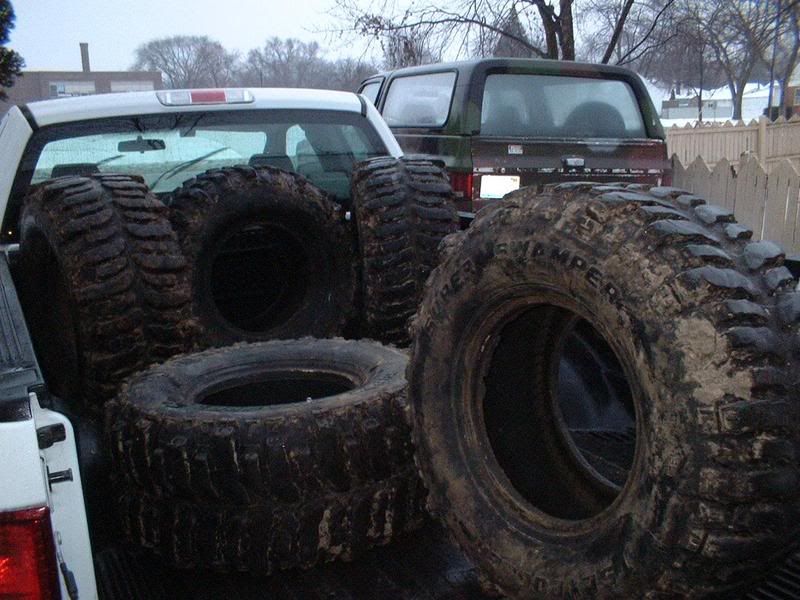 next to the old tires. they are the same height. just looks a little off
December 26, 2008
SWEET!!!!
January 1, 2009
took the truck out today with the boggers. really weird good tires. you can feel each little knob grab. also the clumps of mud they throw are way bigger then the a/t''s
i think the next investment is going to be a beadlocks.
January 1, 2009
About time Joe...
January 2, 2009
Awesome Joe!
truck is looking great. How do you like it now?
January 2, 2009
o yea, i was thinking this hole time why do you still have ATs. Looks like she''ll dig herself out of any hole now.
January 2, 2009
the truck is awesome. i have just as much fun as the guys with big tires and tons of money sunk into their trucks. i can usually climb any hill they can. a front locker would help but the steering kinda sucks as it is i really dont want to lock the front.
basically thats the only thing im unhappy with is the steering could be a bit stronger. the geometry of the drag link is all off but i aint gonna mess with it. id have to move the box *or* the axle to fix it.
January 4, 2009
ran into a little snag with the boggers. they rub the Tie Rod End, just barely so i need to find a ghetto way of fixing this. thinking of maybe spindle spacers.... its all cause of those stupid dodge knuckles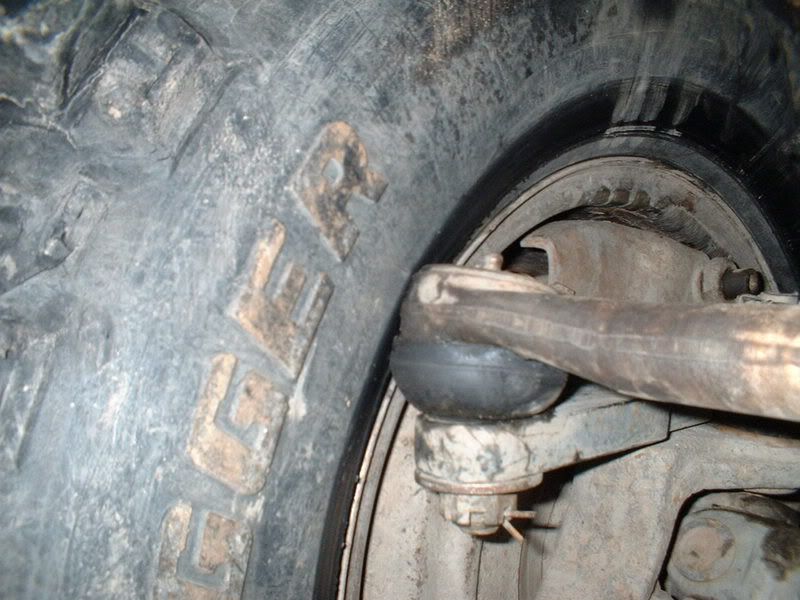 and just a few shots of the front suspension. everything is still holding up. the stupid ubolts keep coming lose on me as you can see by the bottom leaf moving out. other then that everything is good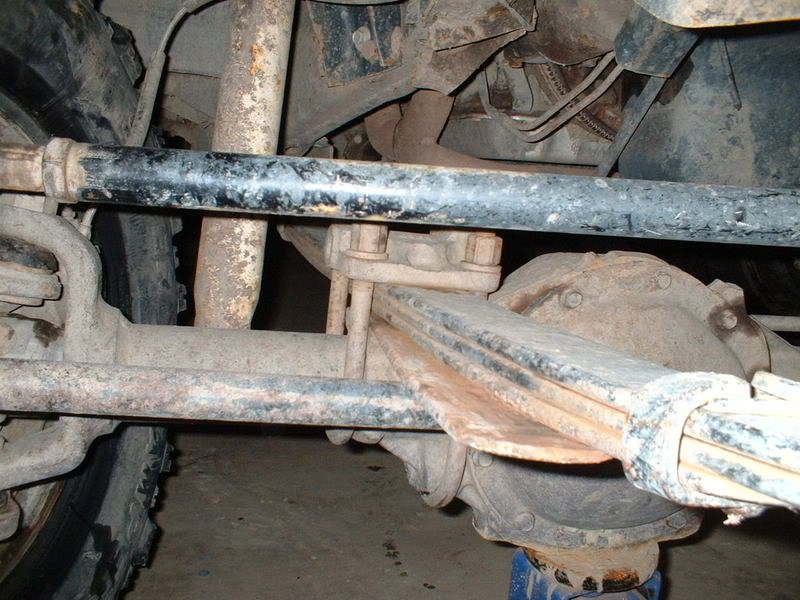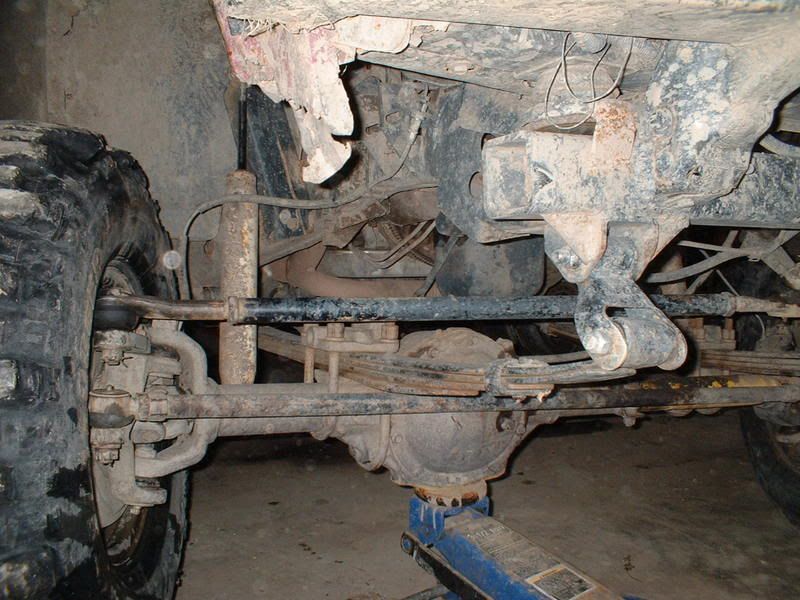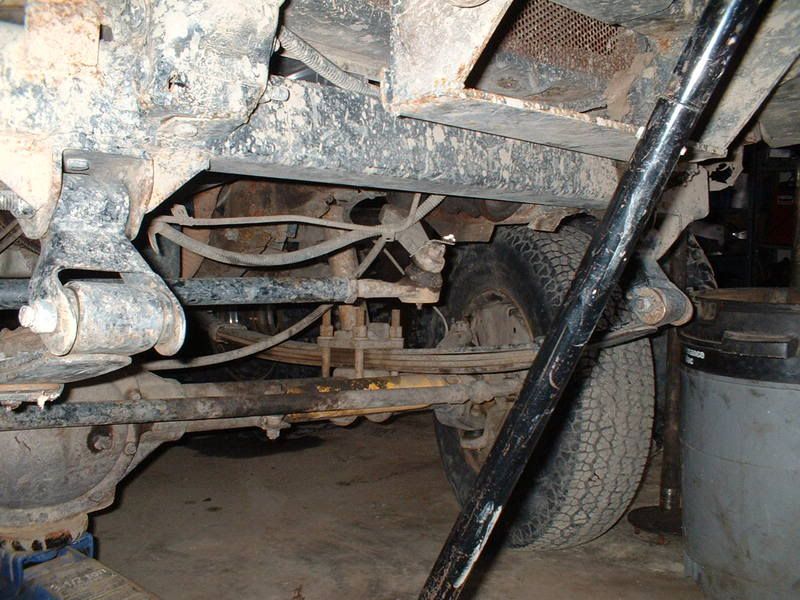 January 9, 2009
ended up cutting the steering arm bending it and rewelding it. got almost a half inch now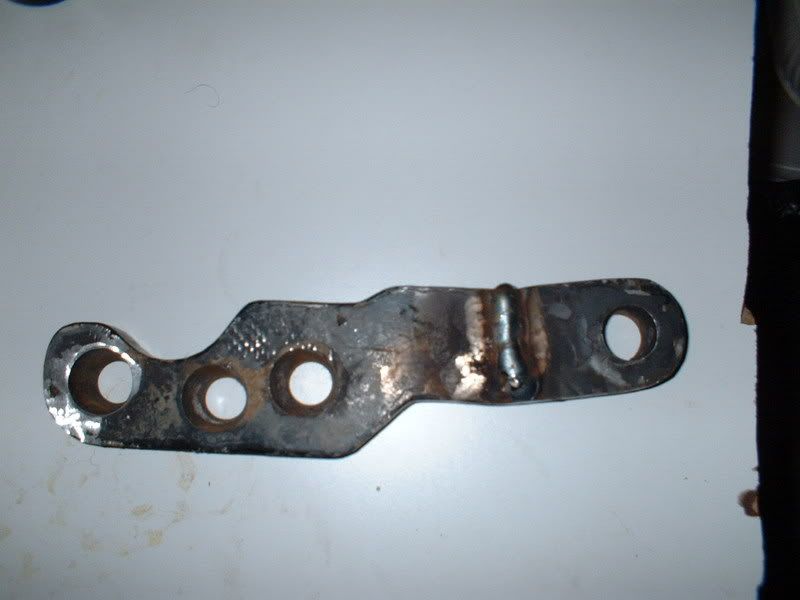 Post Message
BECOME A MEMBER TODAY!
Join.
Forums : S-10 : Ghetto SFA build