Forums : S-10 : Ghetto SFA build (24603 Views)
April 30, 2009
from your last picture, seems like your welds are looking real good. nice job!
April 30, 2009
ha yeah cause i didnt weld it
. i just got it where it needed to be and had a friend weld it. anything that involves suspension torque *or* it breaking might kill me *or* someone elese i have someone else do it. my welder is just crappy
April 30, 2009
nice rig and 300 for boggers what a steal im lookin for a set and most people want like 1000 for a set that hasnt been used on the road good deal
April 30, 2009
yeah.. i was looking for a set of tsl''''s but couldnt pass these up... but believe me they are tore the heck up. sidewall slashes. chunks missing out of knobs. but perfect for my application
also picked up two 33/14.00/16 inch boggers for 80 bucks off ebay only problem is they are 16s and had a hell of a time finding a wide enough 16inch rim. i did find a 16x7 but kinda skinny
May 23, 2009
just some random pictures from today. loaded up on the trailer for the trails tomorrow. i got sick of putting the donuts on everytime out so i just made a little wood ramp so all the weight is still on the deck.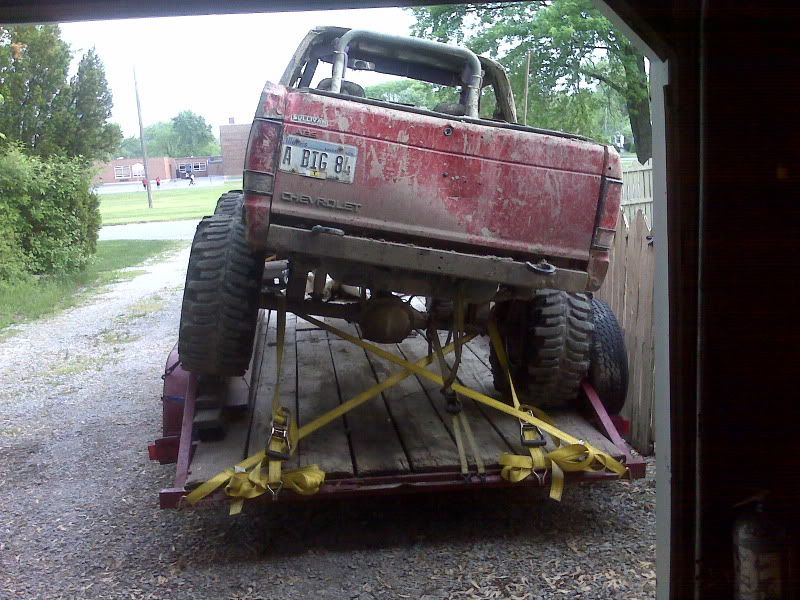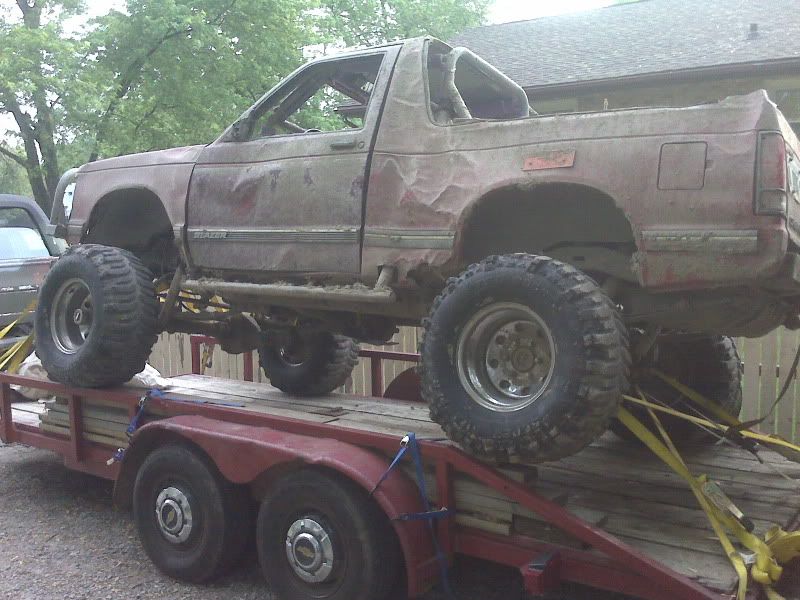 ive towed it a few times like this and no issues no uneven weight problems *or* anything.
and a few close ups of the rear spring hangers for the front axle... they are still holding up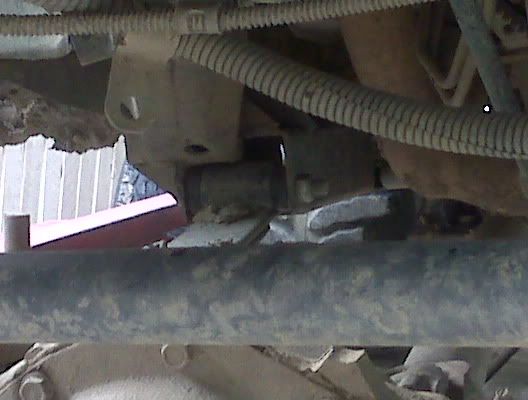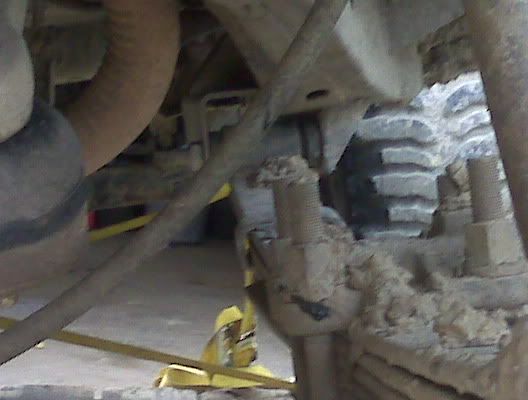 only issues is the driverside one is slightly bent and now for some reason the bushing is pulling out just a bit even though it was a tight fit when i finished the truck
July 10, 2009
added a few pieces of tubing to the sliders today. something i been meaning to do for a while just kept putting off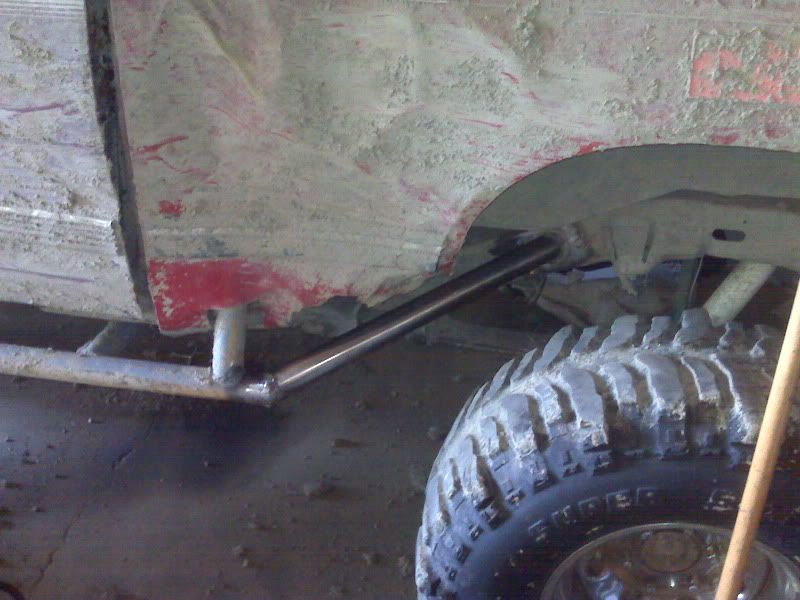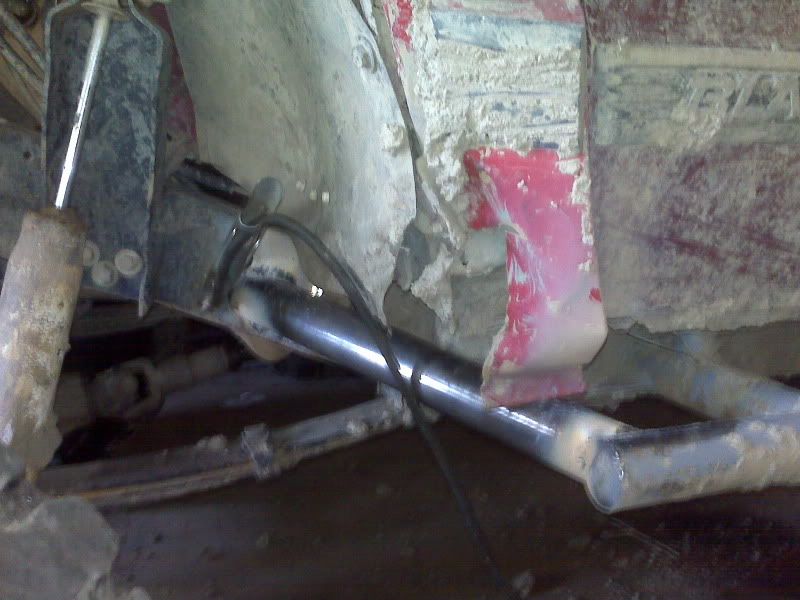 basically i got sick of dealing with crap like this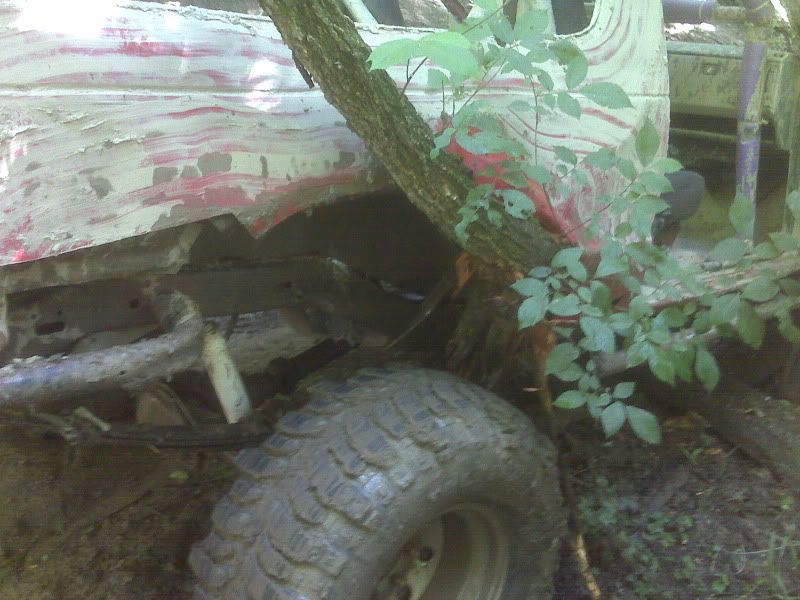 i been stuck probably about 8 times cause of a tree wedging in between the slider and the tire.
July 13, 2009
Just a few more battle scars and you can enter it in the next Fourwheeler's ugly truck contest! For now, It's still in to good of a shape LOL. You built one tough truck!
October 1, 2009
havent really updated in a while... lets see.
well i ended up cracking my frame by the gear box. i thought it was only the k5s that did this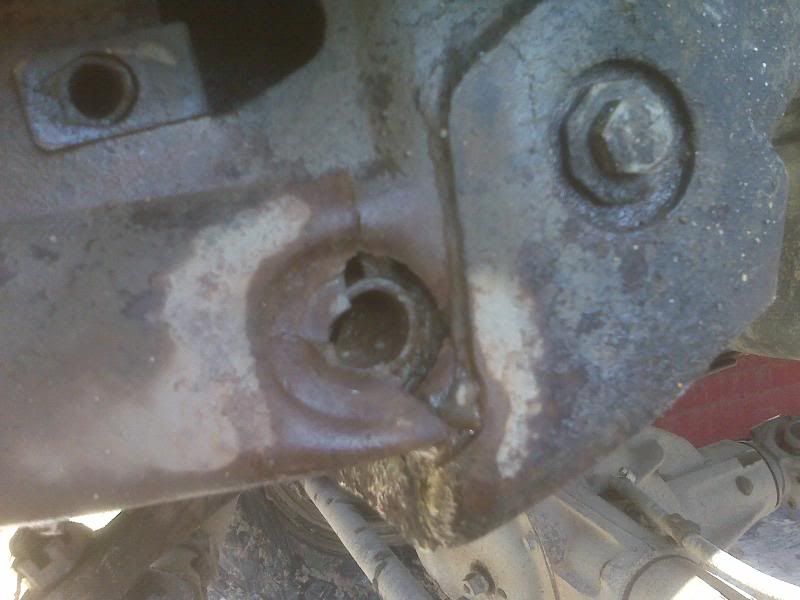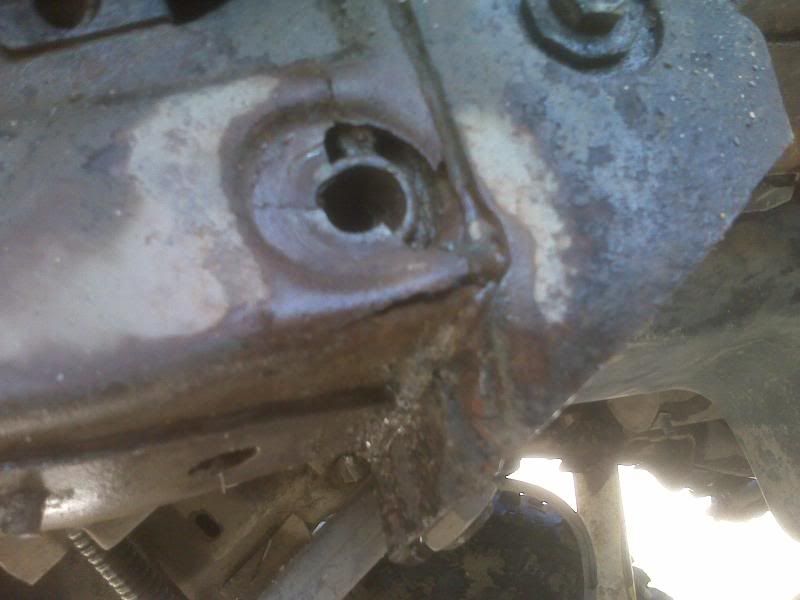 was able to drive it back to the trailer and just plated it.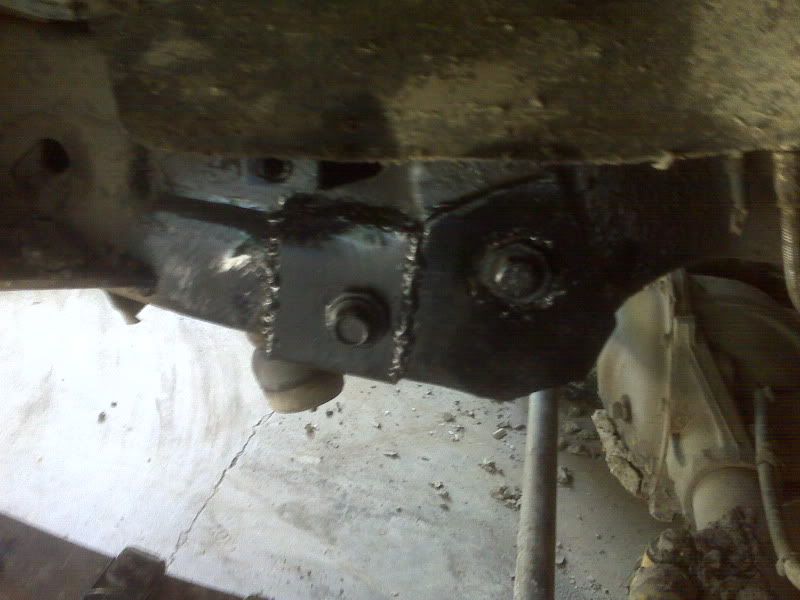 took it out to do some rock crawling. again held up great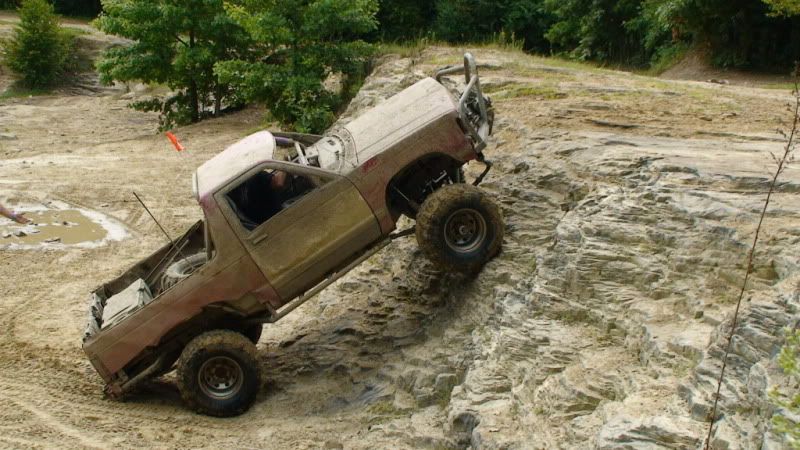 other then that. its been sitting on the trailer under a tarp
been busy with a k30 and another turd s10 i bought.
October 1, 2009
Every time I open this thread it makes me want to go cut up the wife's S-10 but she'd kill me if I didn't get her another rig first.
Steve
October 1, 2009
ha. just go buy a turd somewhere. i had a nice v8 s10 when i started this build i was gonna make into this truck but didnt want to destroy it
October 1, 2009
fun stuff.
Post Message
BECOME A MEMBER TODAY!
Join.
Forums : S-10 : Ghetto SFA build